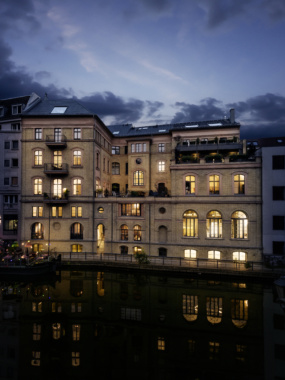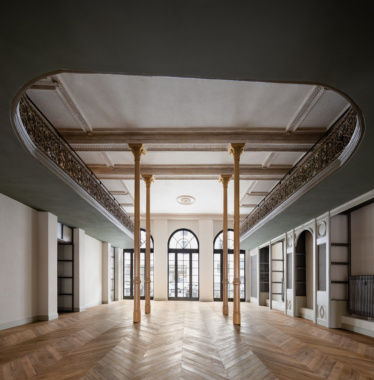 A listed historic building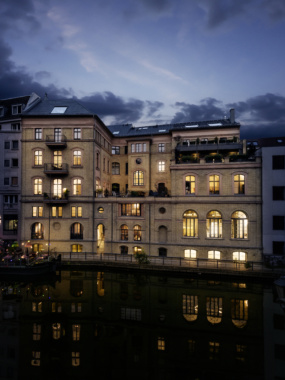 on the banks of the river Spree, where every room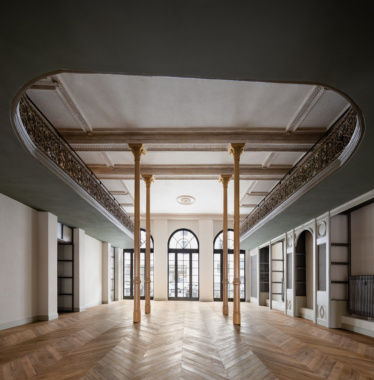 tells its quiet story. Artfully restored,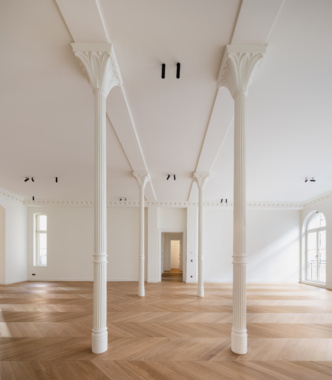 aesthetically transformed and luxuriously finished – in all elements.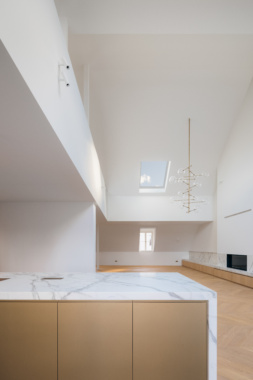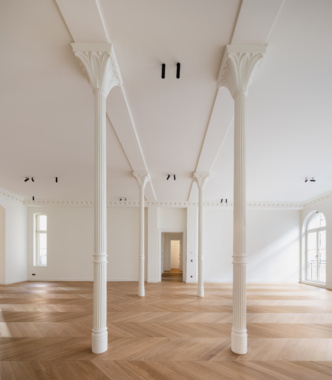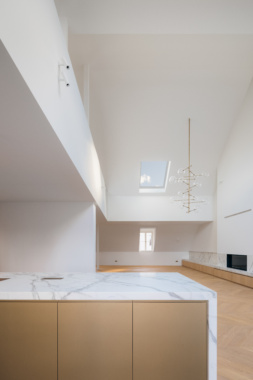 Exceedingly unique. Infinitely beautiful. The three most exclusive residences have been saved for last. Charming apartments for outstanding people in the very heart of Berlin.
Penthouse
5 rooms with approx. 311 m2
5 rooms with approx. 311 m2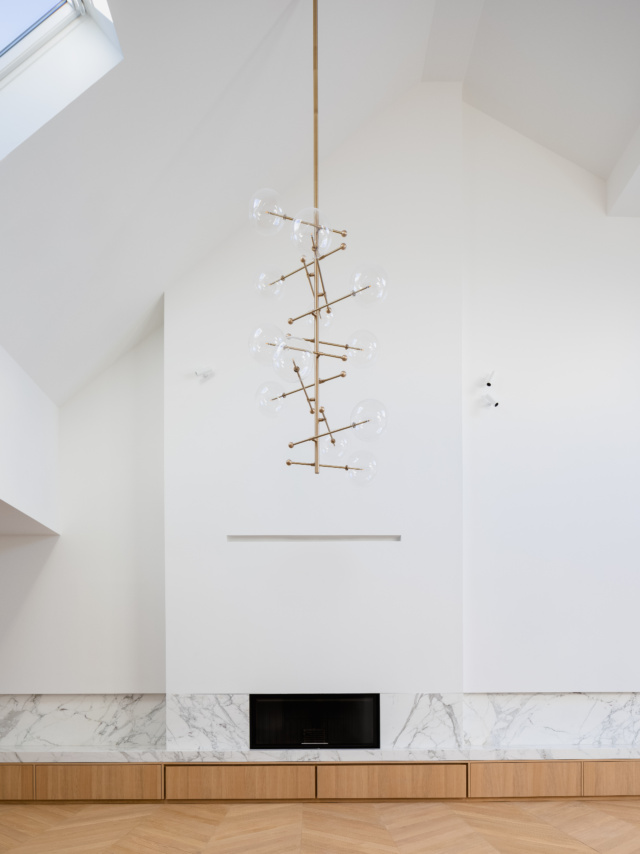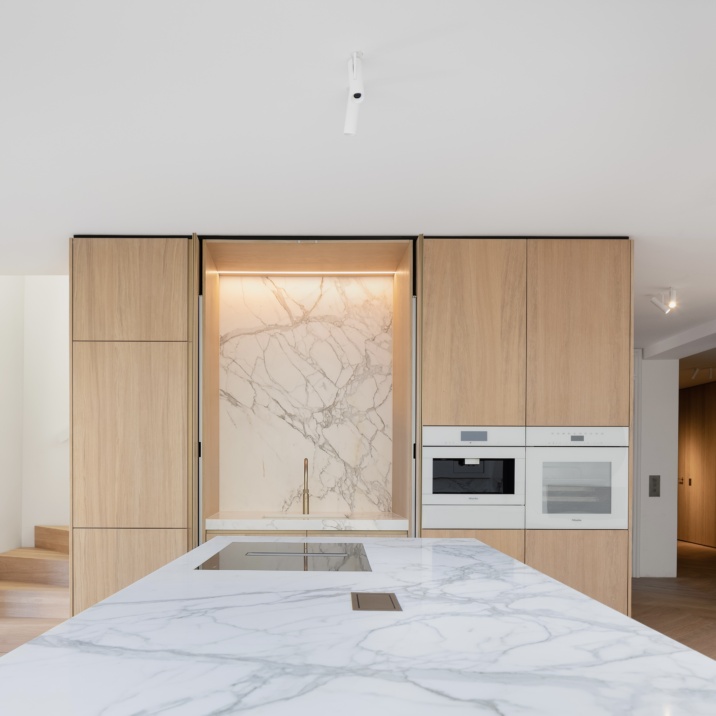 Mansarde
3 rooms with approx. 249 m2
3 rooms with approx. 249 m2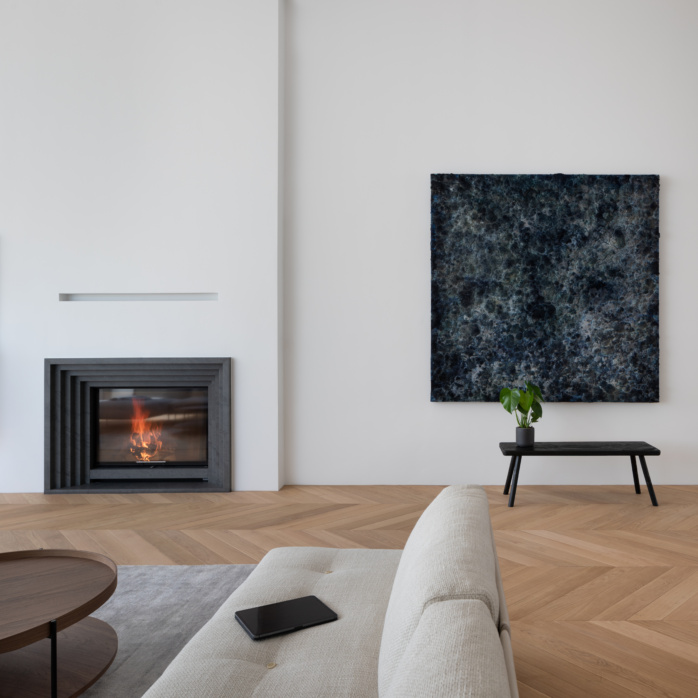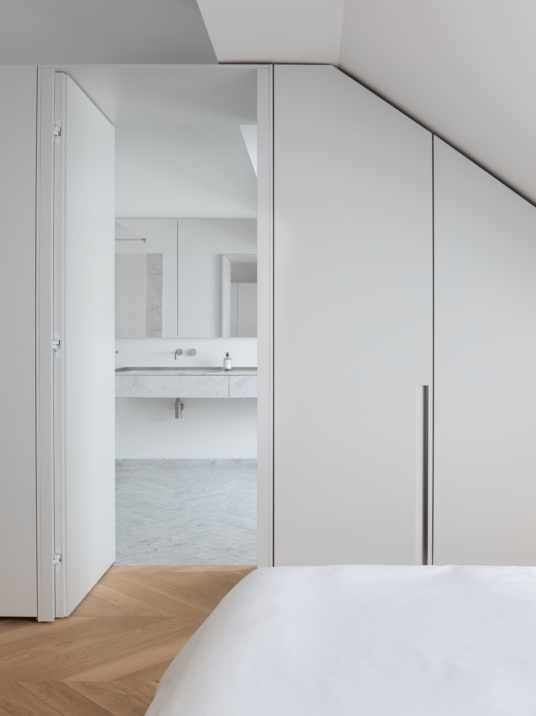 Atelier
4 rooms with approx. 278 m2
4 rooms with approx. 278 m2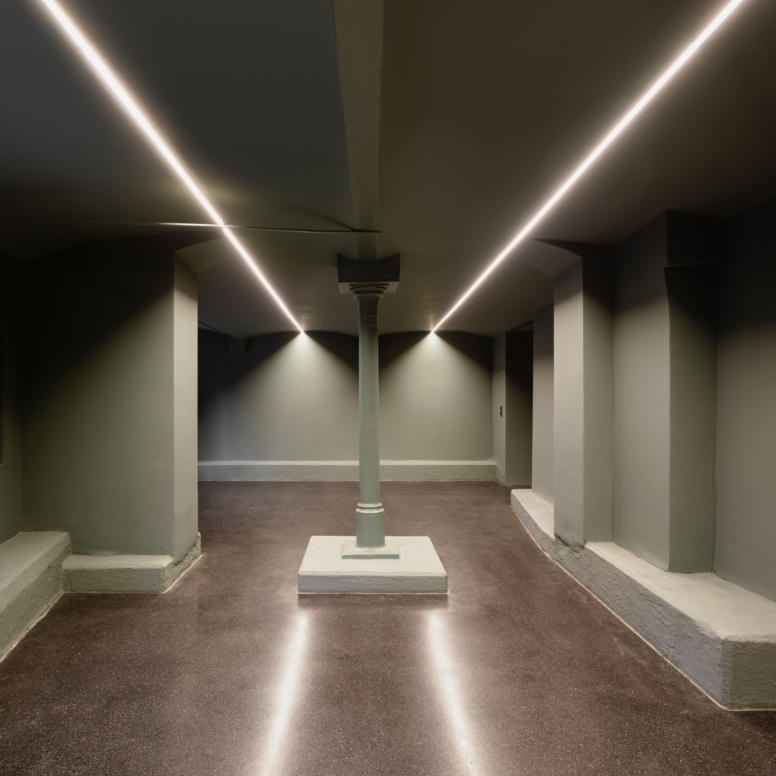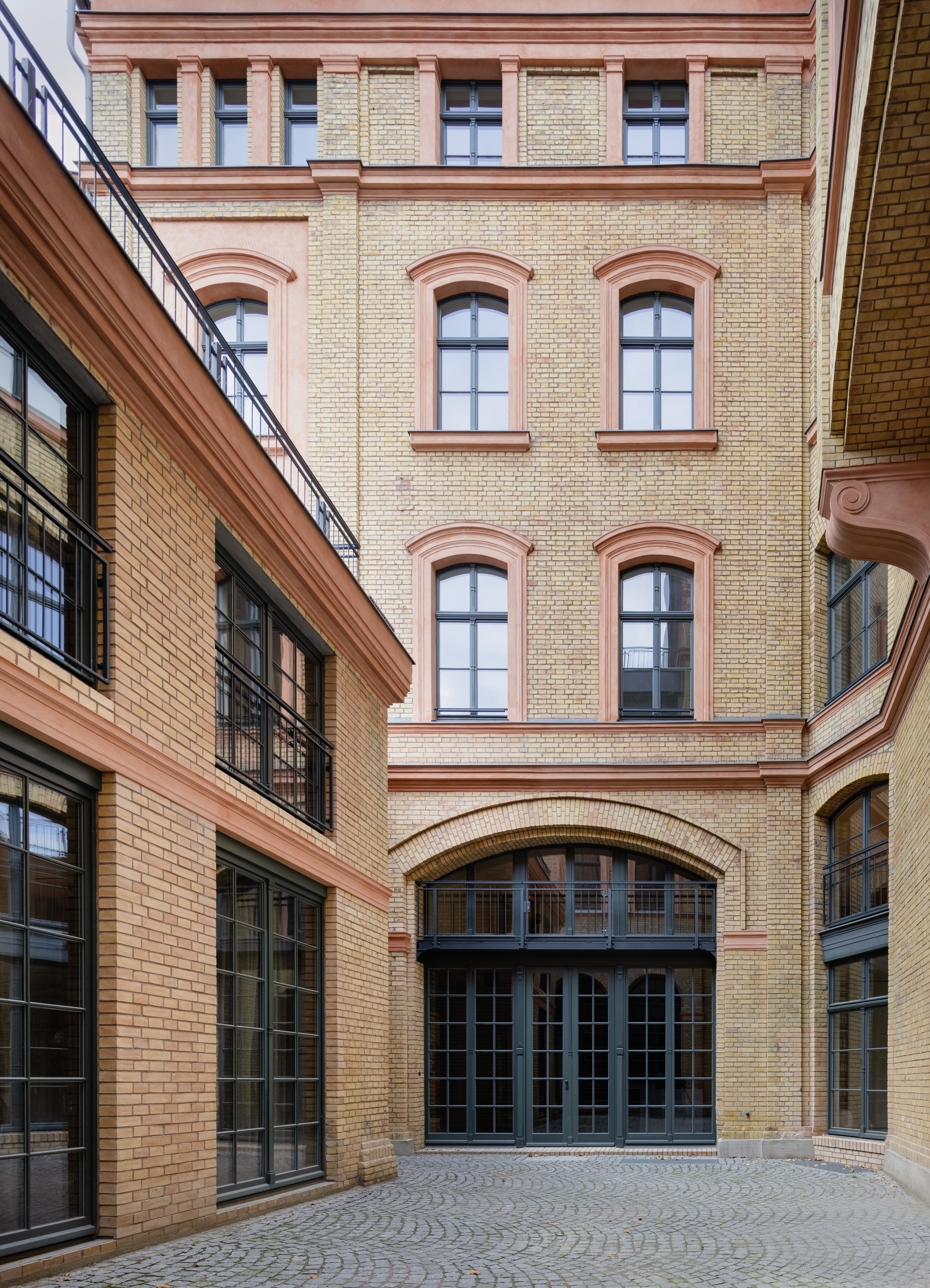 How the historic fabric of a building can pen a whole new chapter.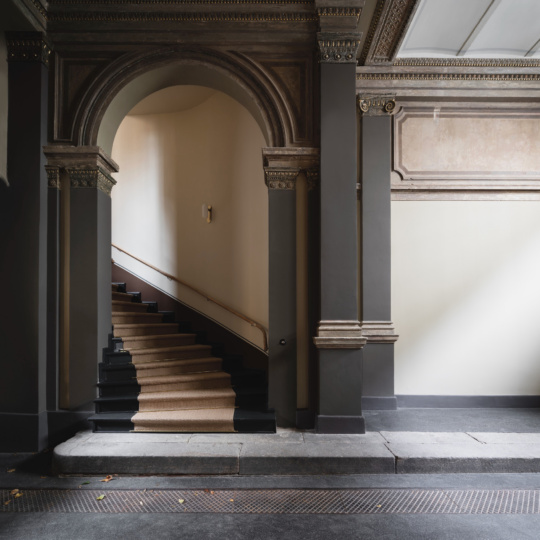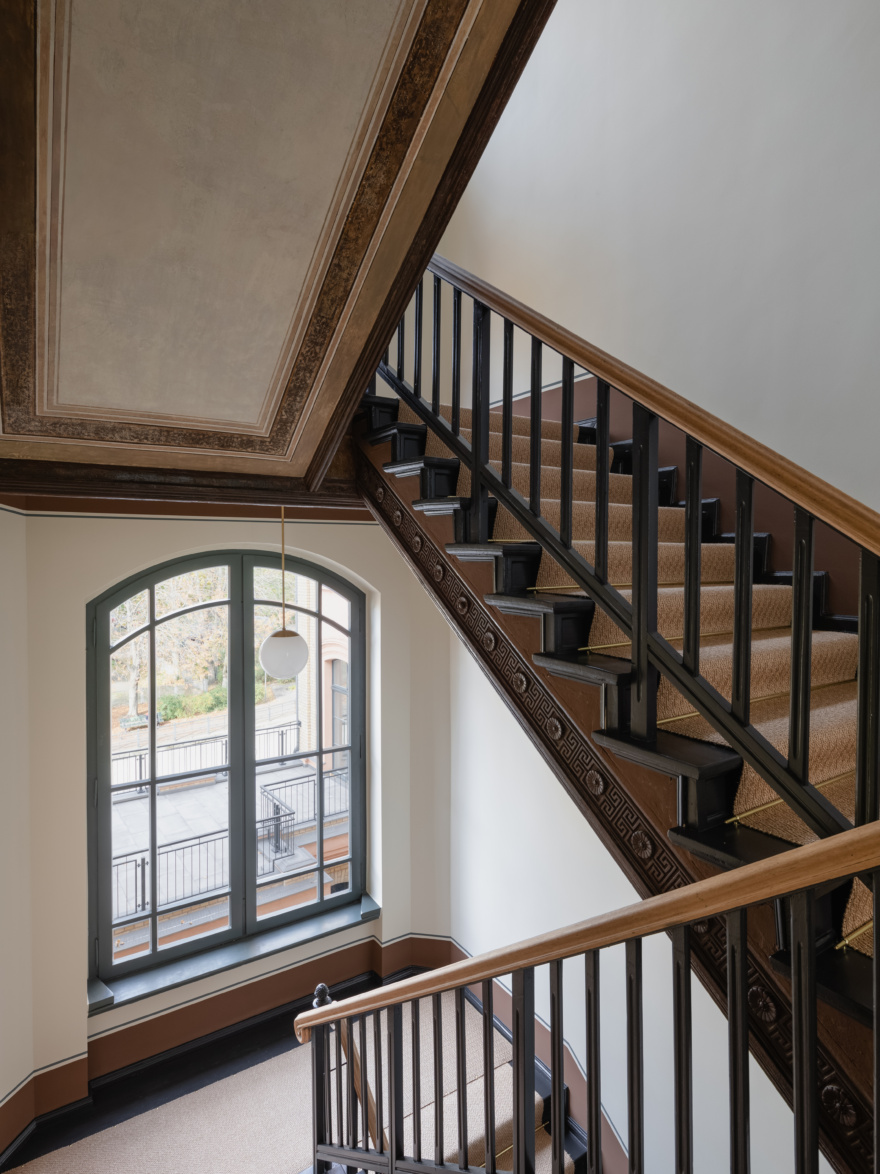 Hidden murals. Gilded stucco. Carefully uncovered and gently renewed; not simply replaced. To emphasize the charm and historicity of the elements, missing parts were deliberately left untouched. Authentic imperfection in a duet of craftsmanship and precision. For a house that is extraordinary in itself.
Transformation of classic and modernity to timeless charm.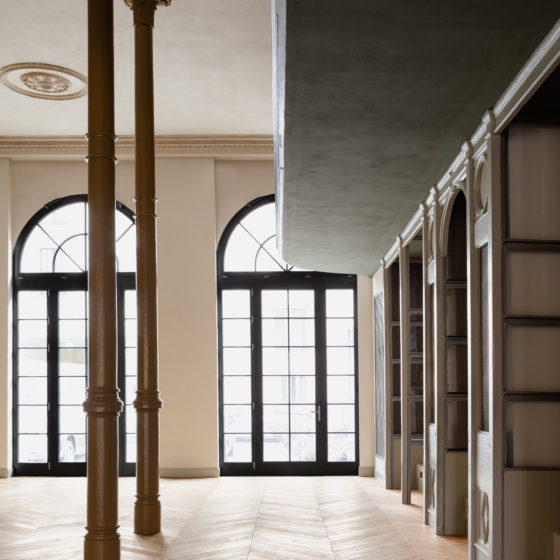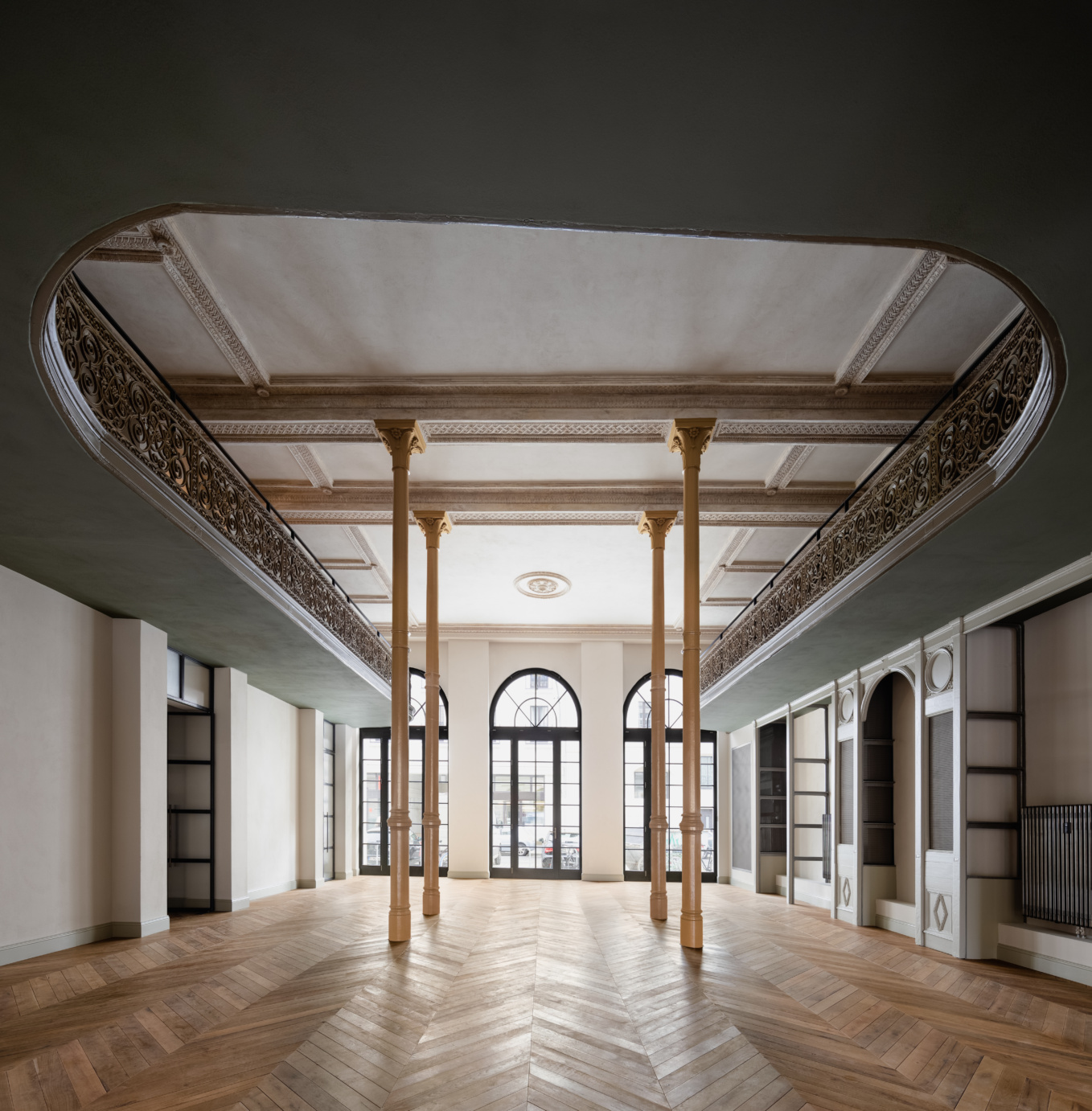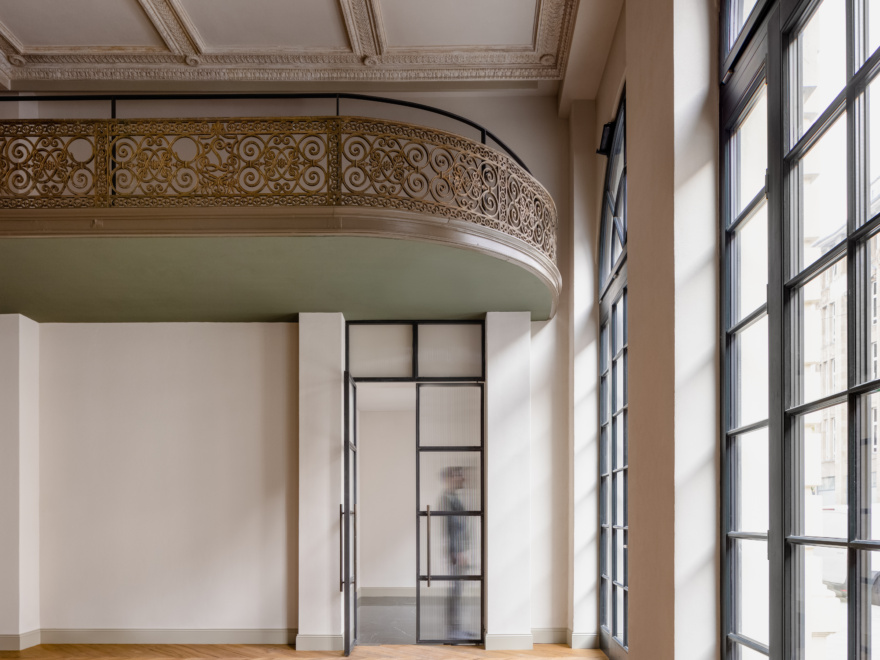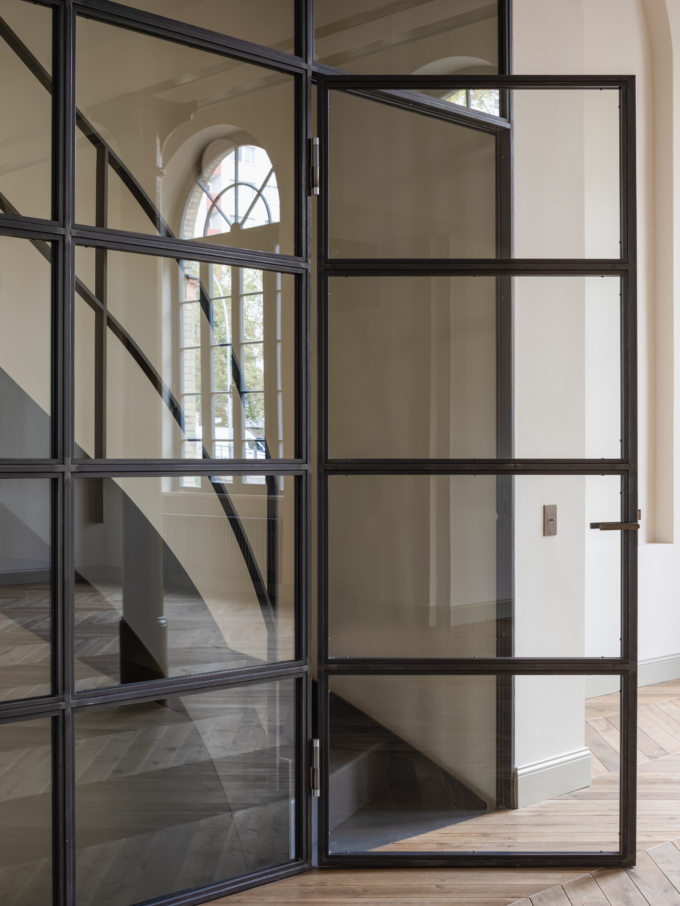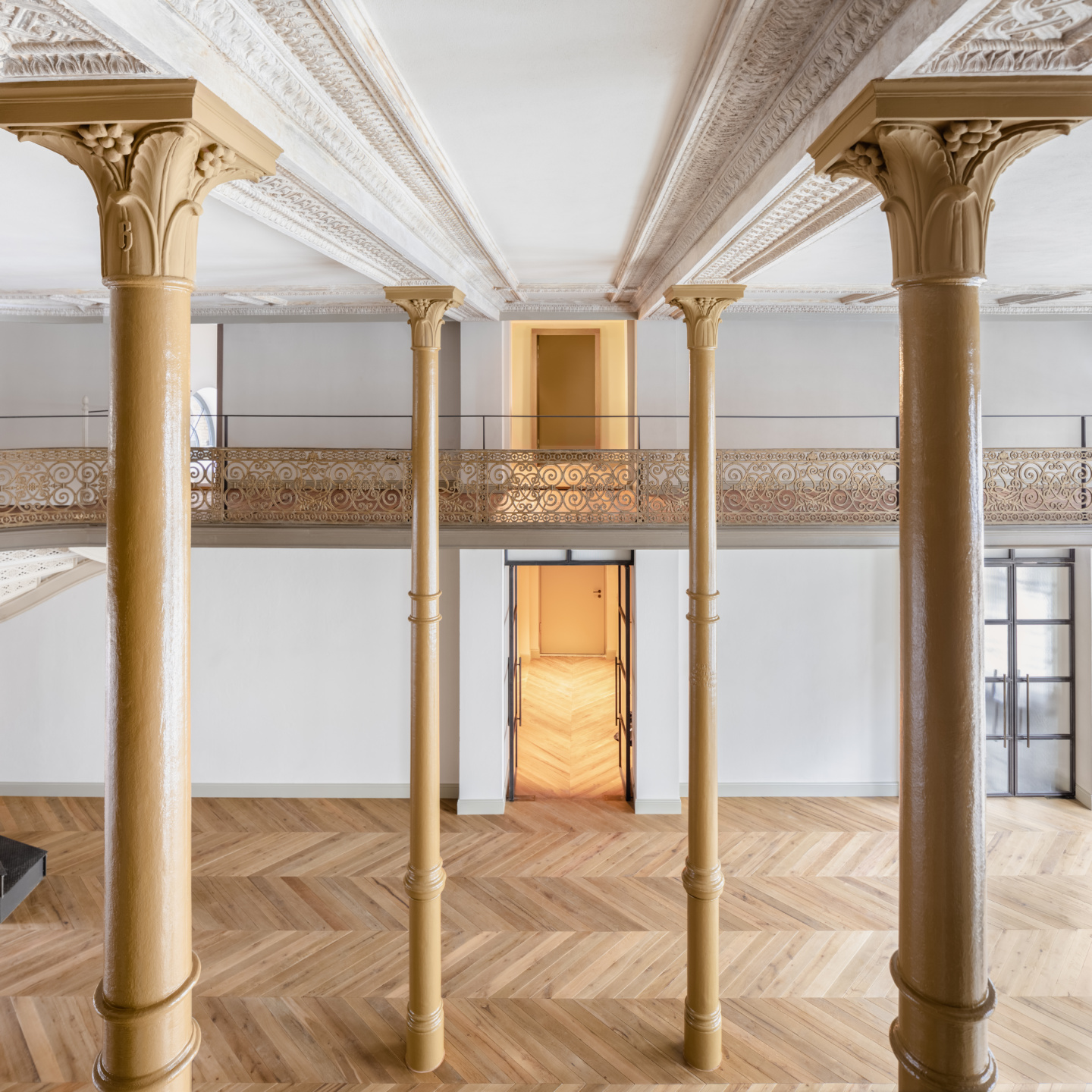 A permanent place of change. In the premises of the former ironmongery now resides a renowned agency. It not only utilizes the historic gallery, but also exhibits a private collection on the history of Haus Lademann. Renaissance as a movement towards eternity. On the highest level.
With savoir-faire artful and clear designed to the most invisible.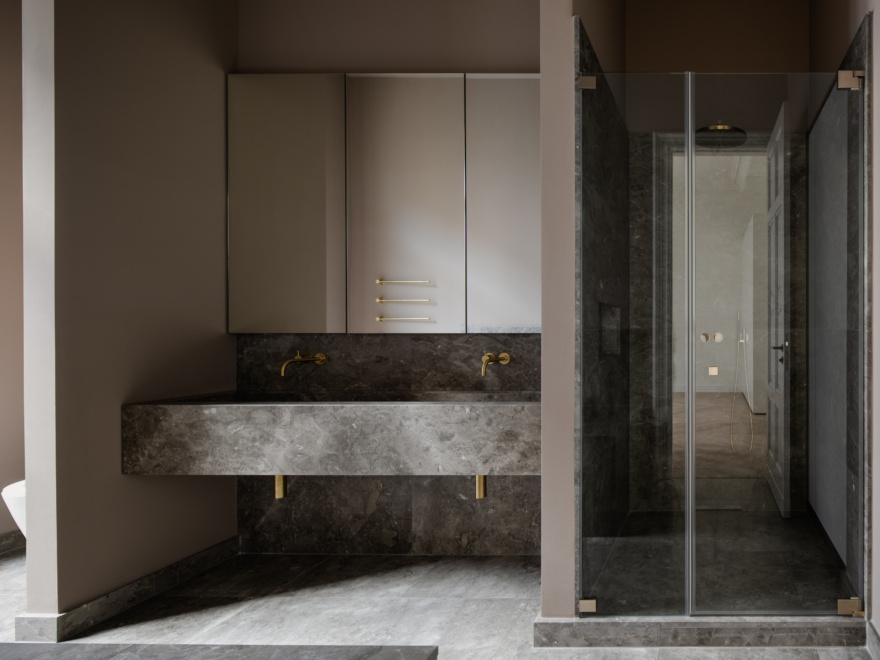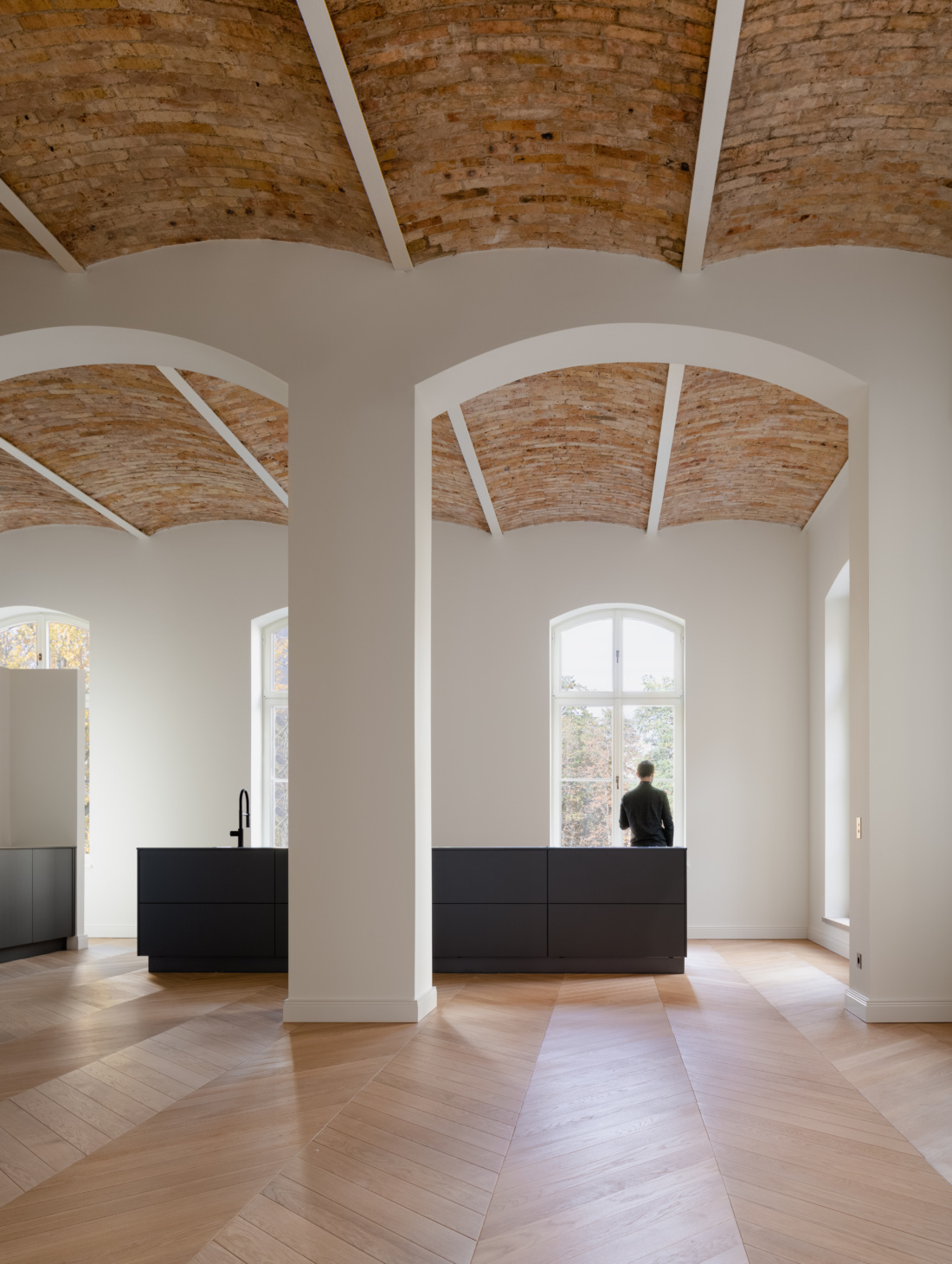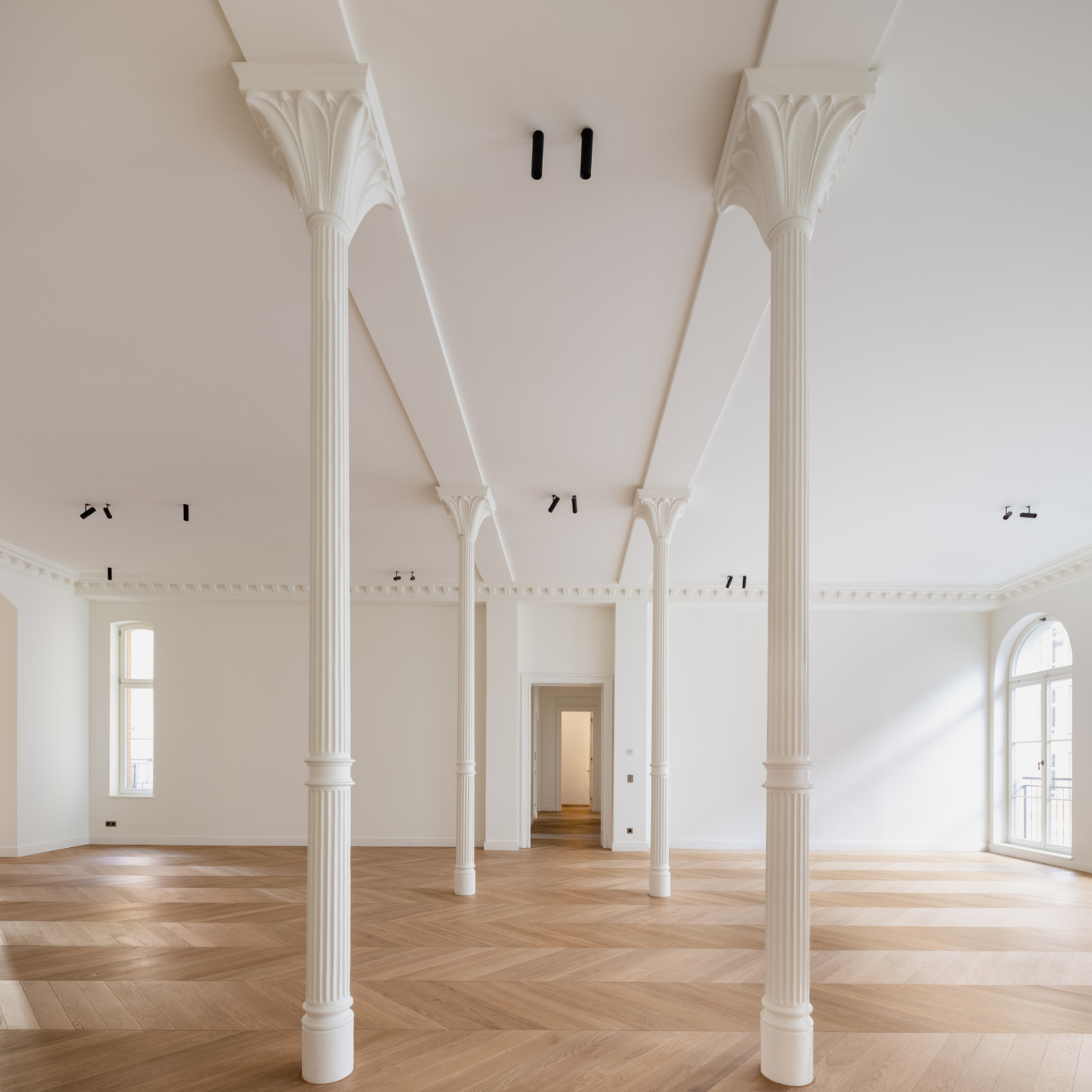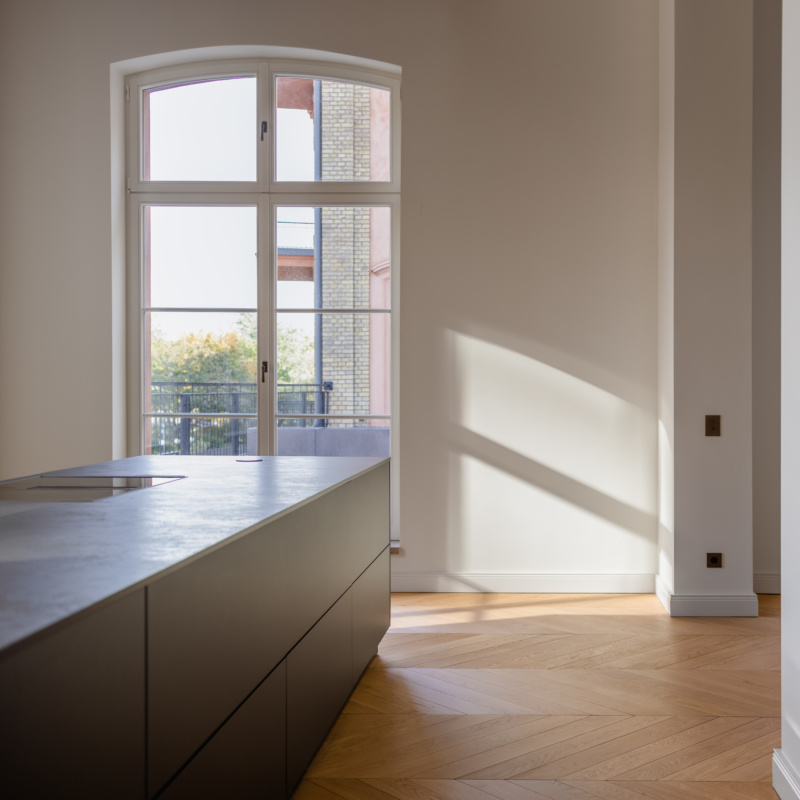 Each apartment – a play of classic forms and clear lines. nestling somewhere between Bauhaus and Soho House. Unpretentious. Unique. Bespoke without exception. The stately dimensions of the rooms are accentuated by white oiled French chevron parquet and contrasted by elegant kitchen islands and Italian marble. Class reigns. Style dictates.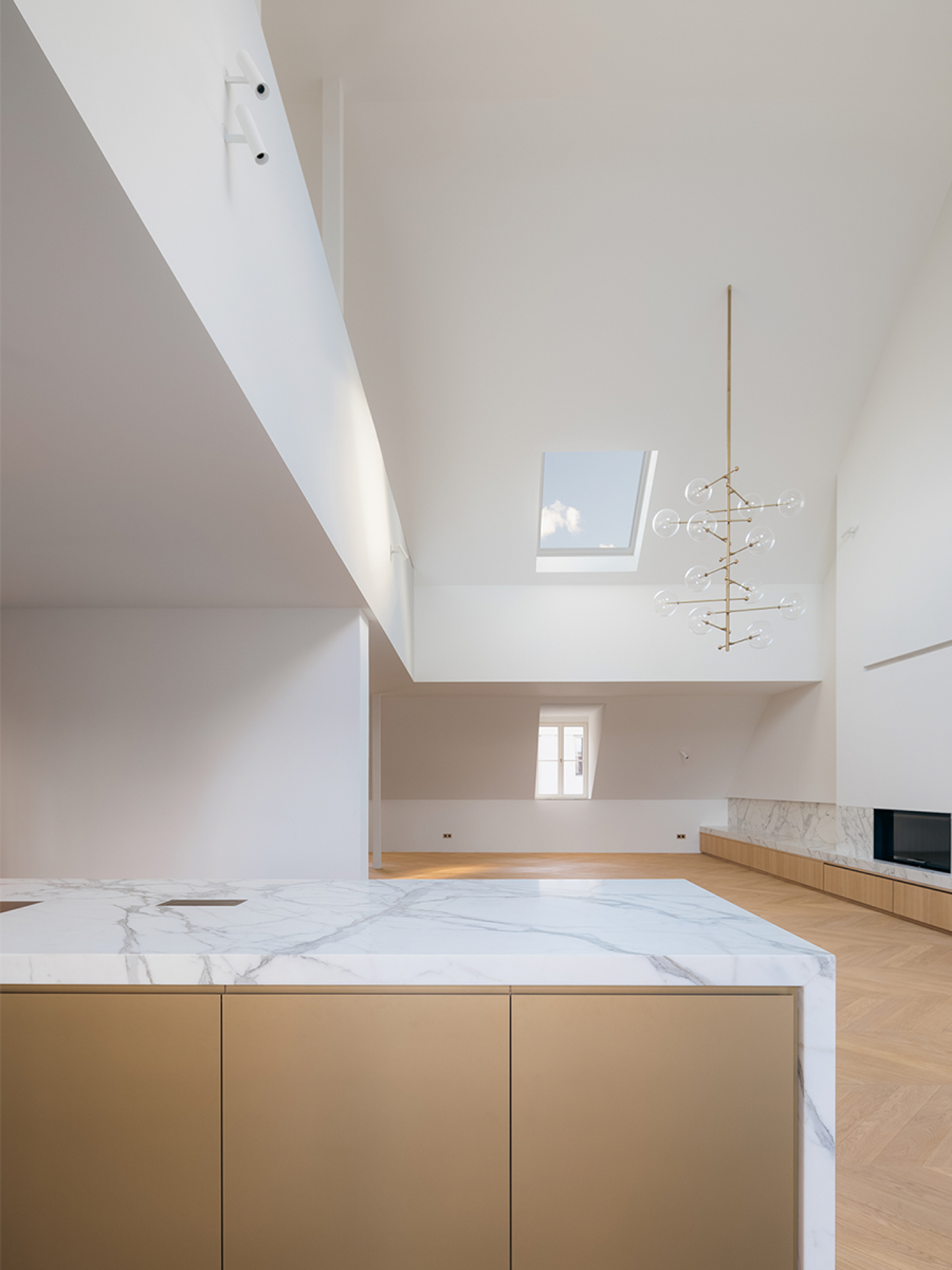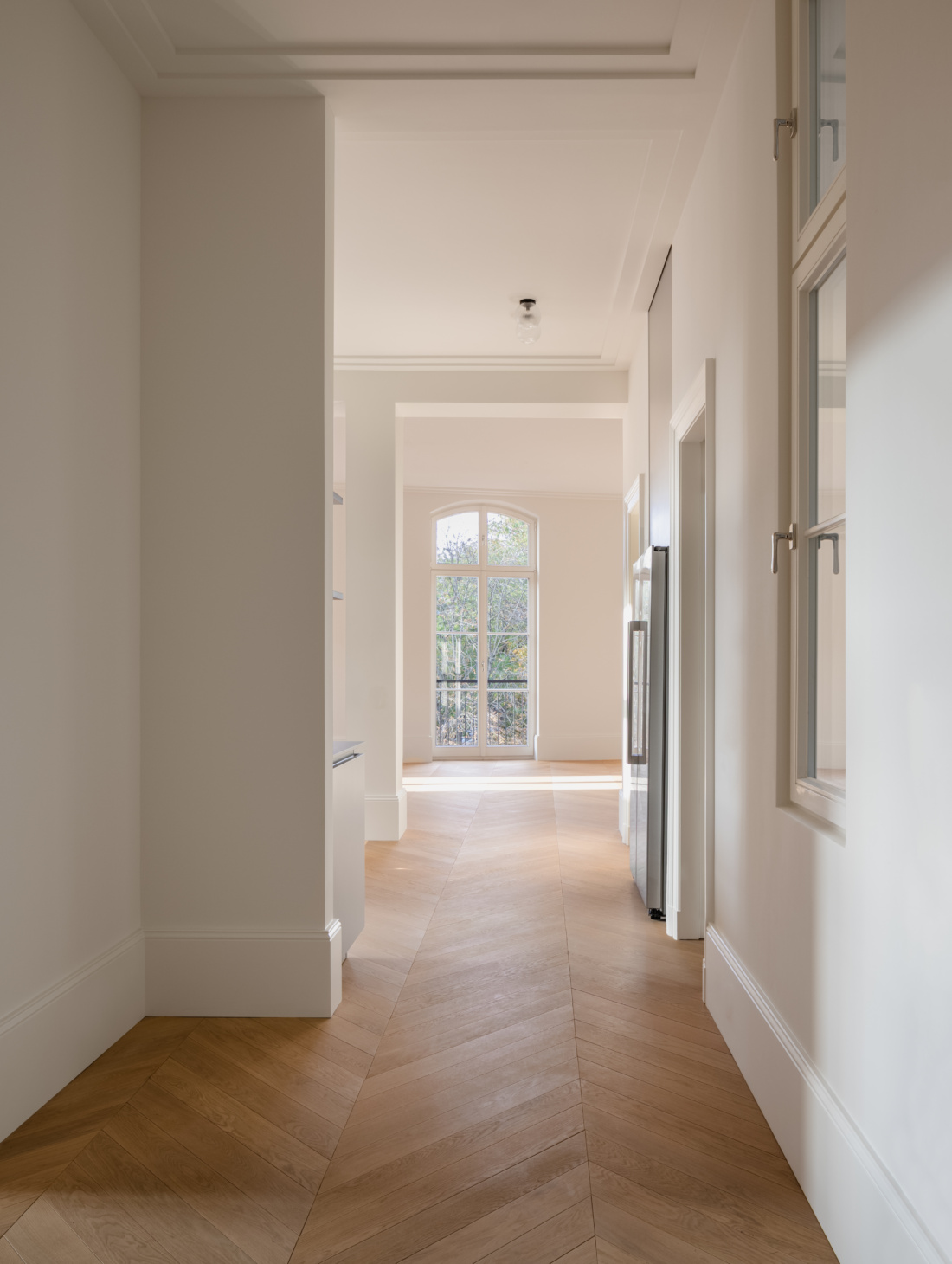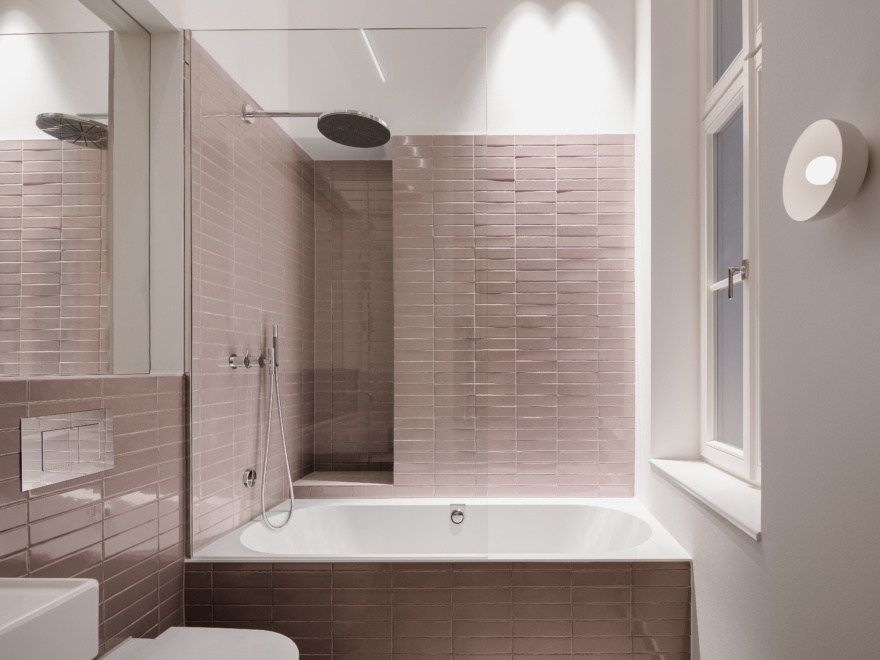 The quiet art of calm: Invisible doors hide between the shadow gaps of precise cabinets. Functionalities such as air conditioning, audio, smarthome – disappear behind switches by Meljac-Paris.  Luminaires -by PSLab and Serge Mouille – illuminate the view with dignity. Windows by Skyframe lead the eye into the distance, fittings by Vola and Boffi in detail. Space identity. In perfection.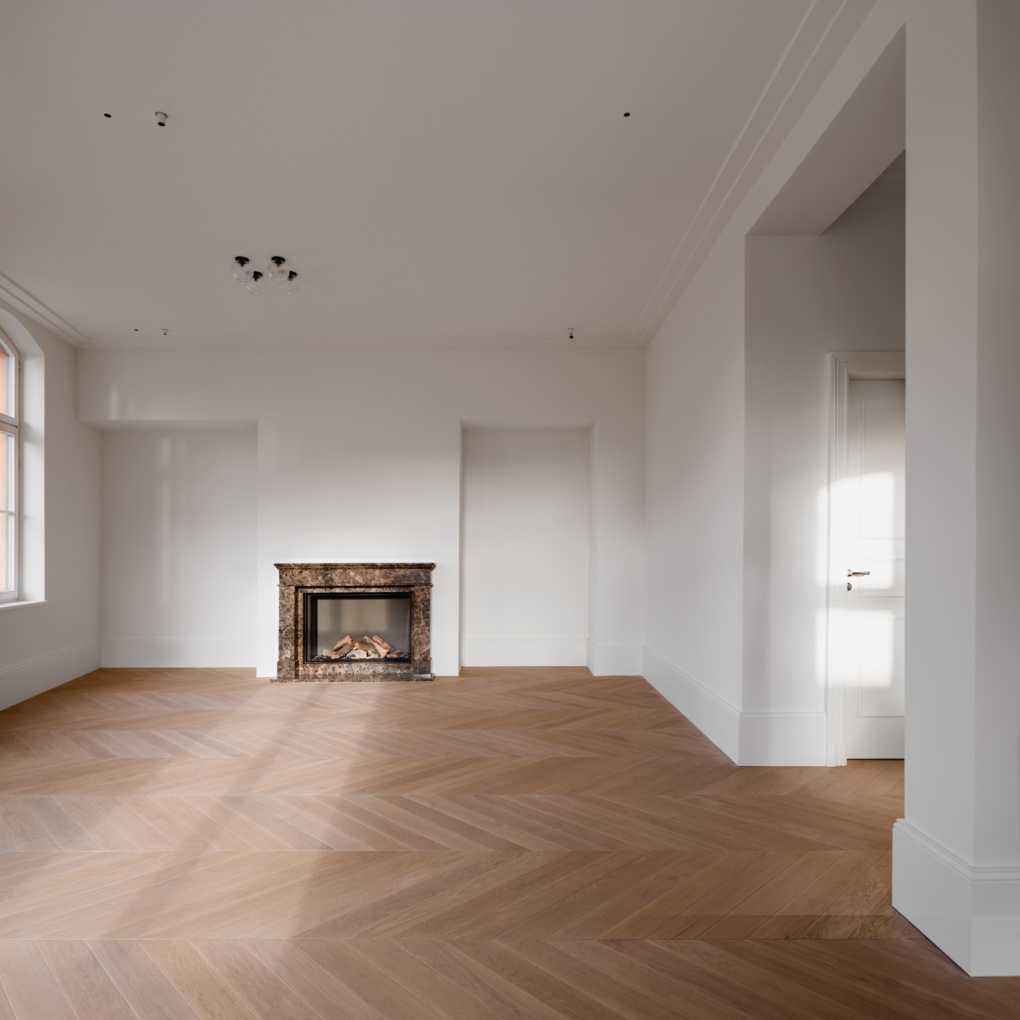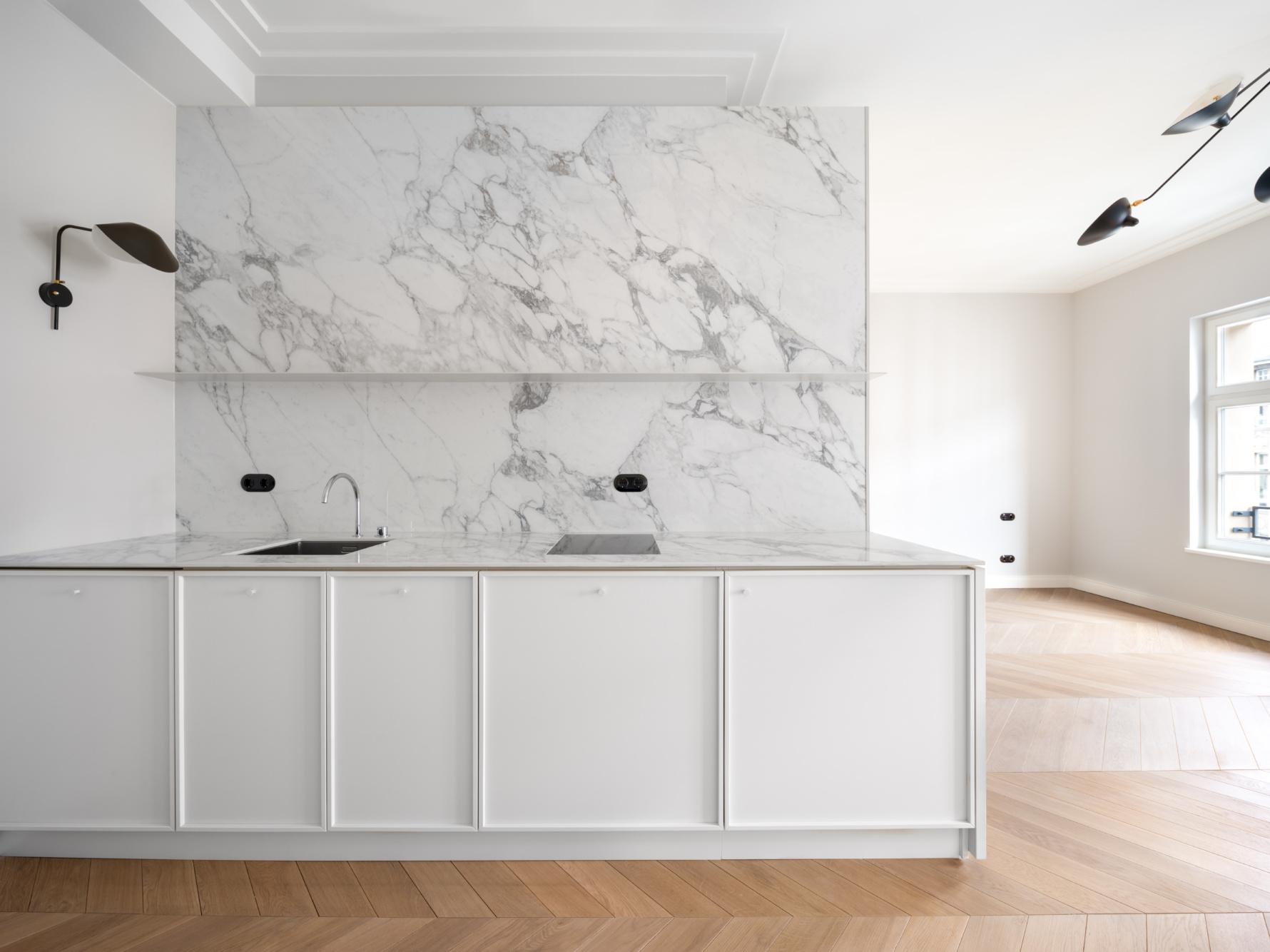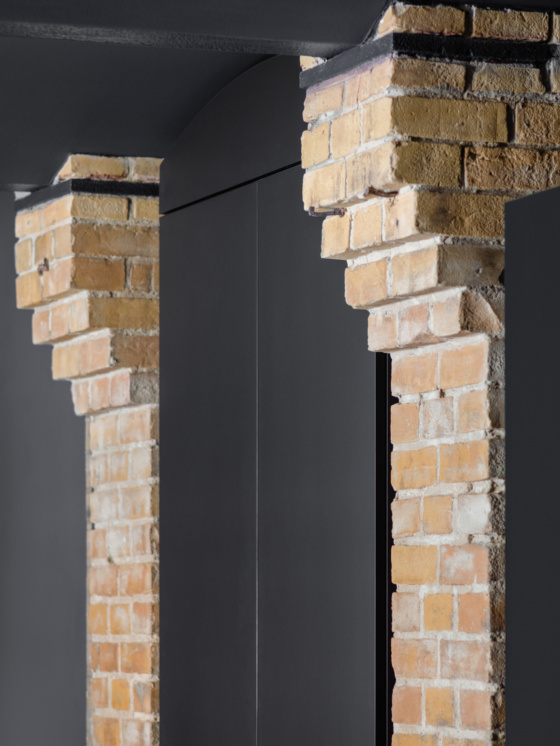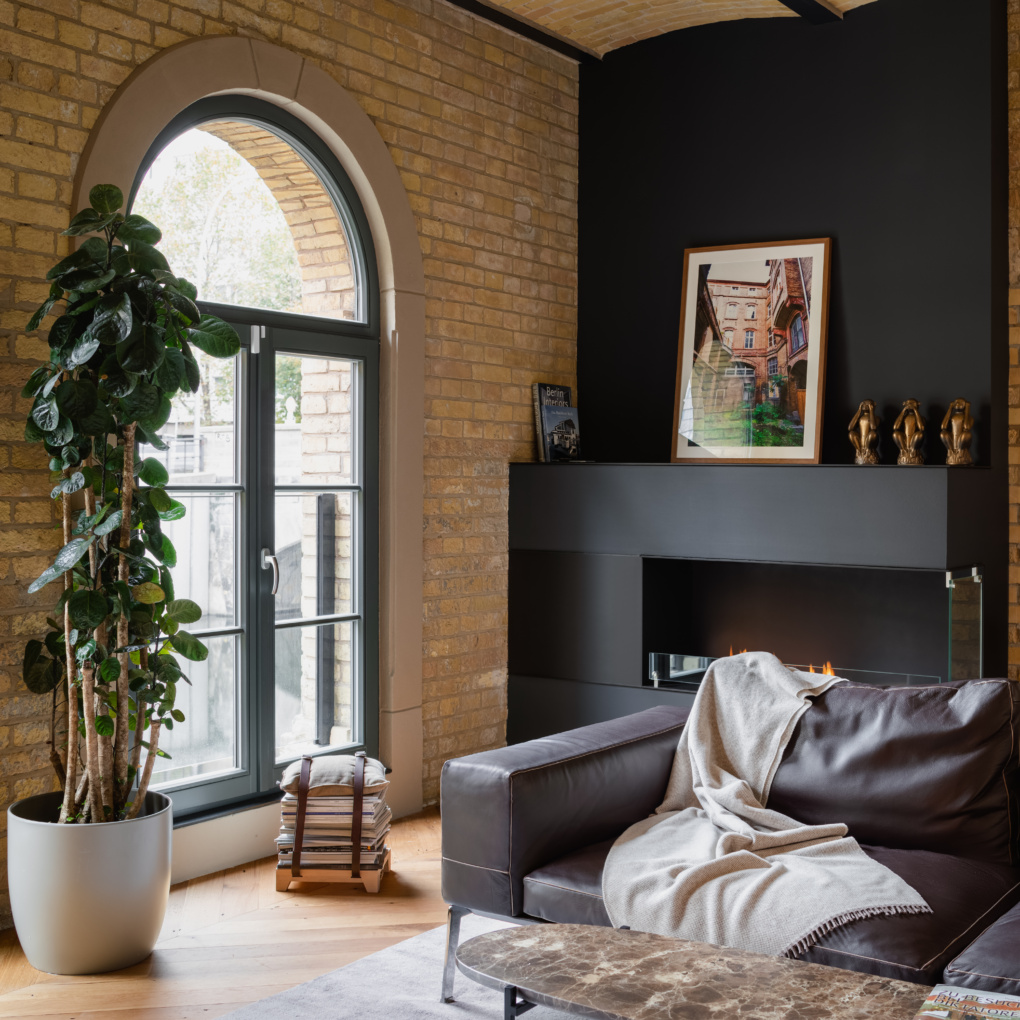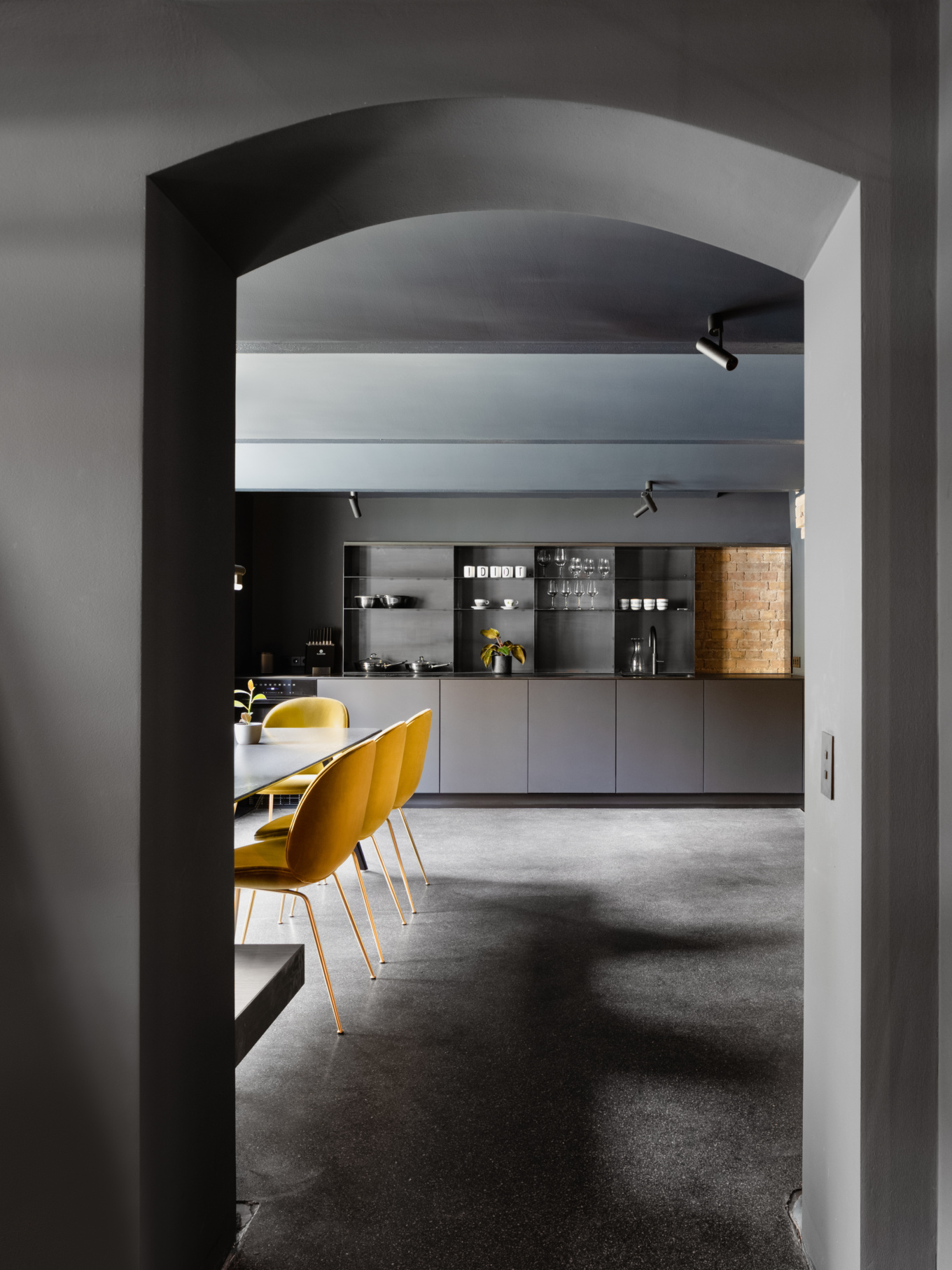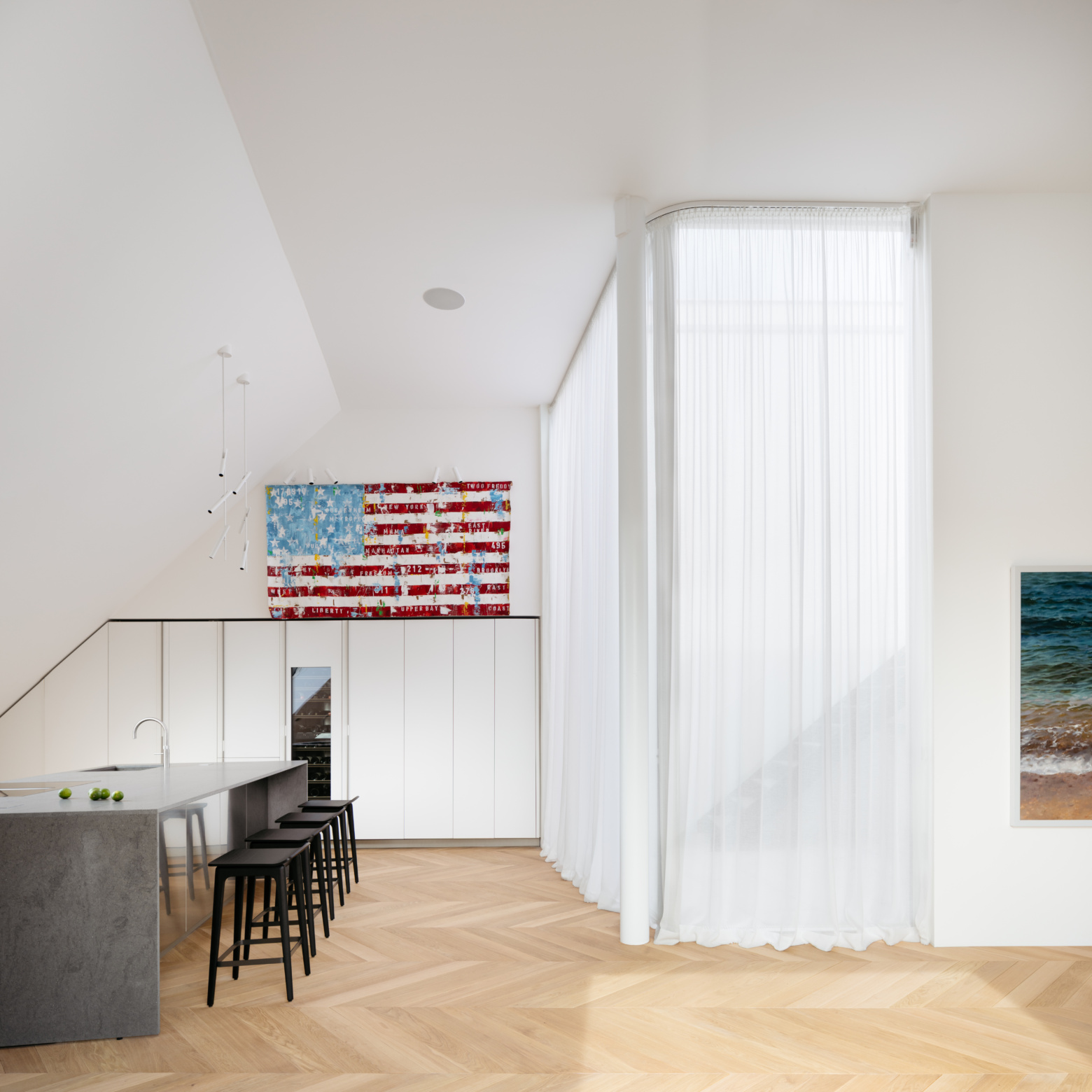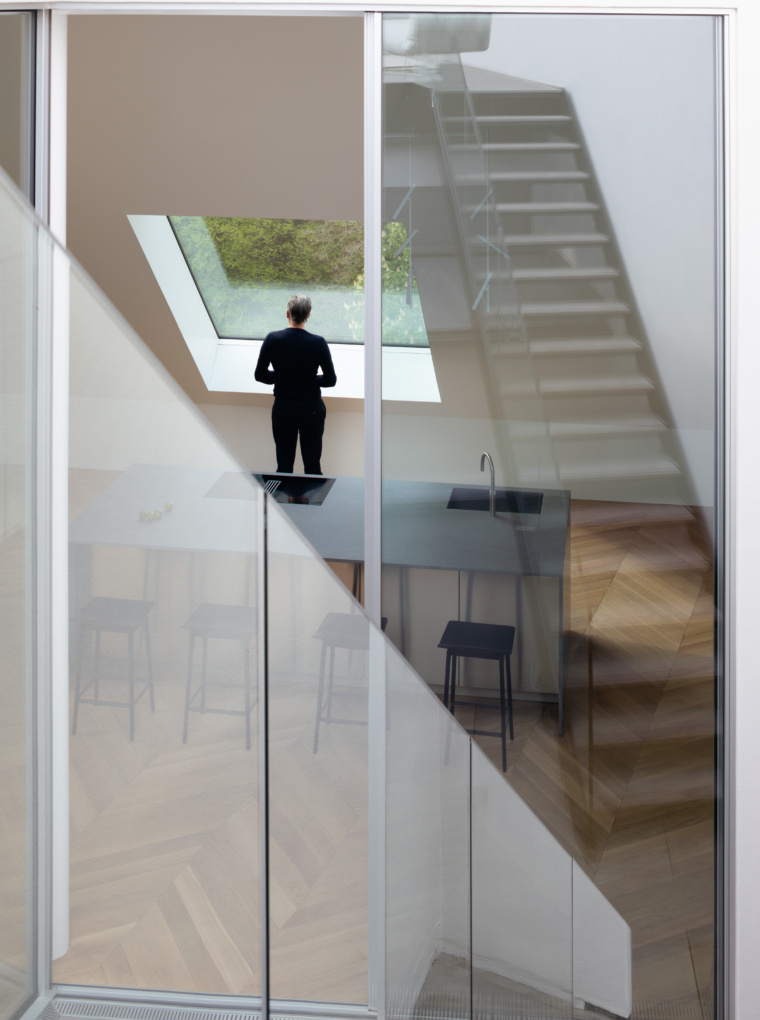 Built in 1870 as a corporate domicile, the Haus Lademann has lain derelict for a long time. Until 2022 the building underwent a total gut renovation. Six years. With endless dedication. Bert Christmann personally curated the project, engaging the Crème de la Crème from the worlds of art and craftsmanship. The brothers Nagel – artisans of stucco, and the conservators Julica Ebeling & Eliza Seifert to name but two. An alliance of excellence.
United in the acceptance of nothing but the very best.